BBM
YGen XML Sitemap Generator with SEO Report
BBM YGen Tool Bar Updated on 30th July, 2013.
3 Steps to Generate & Update your XML Sitemap in Google, Yahoo (or) Bing Search Engines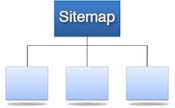 Unlimited Web Page Crawler
Enter your website host URL in

BBM

YGen Tool Bar (http://www.bbminfo.com)
Click the Generate Button and make Customized XML Sitemap in

BBM

YGen Tool Bar
Download & Instantly upload the XML Sitemap in your Google Webmaster account.

Creating XML Sitemap is easy with our BBM YGen online XML Sitemap generator (Beta Version). To get xml sitemap generated simply type in your URL and on the next page make selections for 2 optional parameters - page changing frequency, last modified date and page priority. BBM YGen is a SEO tool to analyse a website with varoius metrics. BBM YGen SEO Report has the budles of metrics like Web Traffic, Broken Links, Link Juice, etc.,
Note: Best Supported in HTML5 Technologies
BBM

Invoice -

Beta Version is Available now...!

BBM info 24/7 Customers is one of the leading Invoice application developers in India. BBM Invoice Solution helps to protect the privacy of the business information stored in the cloud. As per the needs of our customers, we provide cost effective free online invoicing application to all our customers in a very modern trend and an user friendly Invoice GUI with much more tools. Our team was happy to develop one of the major crowd funding Online BBM Invoice application aimed at the Indian market.